Tennis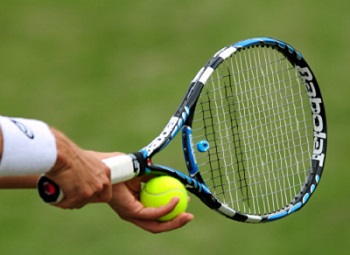 ATF's tennis department is striving to create the concept of "tennis for all."
This means, whether you are a total beginner or a competition player, a young junior or a senior player, you can find a suitable tennis programme catered to you here with us.

We have a solid social tennis scene, which you can take part in either as a club-member or as a guest. There is something going on almost every day.

We offer tennis lessons on a private, semi-private or group basis. Our group-lessons do not exceed 6 players but are often held to just 3-4 players.

Our ATF Academy is the training ground for competition players,- players who train on a daily basis and part-take in competitions.

As a club member and as a guest, you can also just rent a court and play! Club-Members play for free.

ATF often arranges club tournaments for various levels of players. These tournaments are about FUN & FRIENDSHIP, but this does not mean that they are not also competitive...!
ATF also part-takes in Interclub, regional, and national tournaments, which interested parties can sign up for.

In our Pro-Shop, you can either RENT or BUY equiptment such as rackets, shoes, apparel, strings, grips, and much more.


TENNIS FOR ALL – COME JOIN THE FUN!