Meet the team!
Who are we?
Our multi-national, dynamic and qualified team is proud to be a part of ATF, serving in many different domains and holding experience in numerous fields. We pride ourselves in teamwork, professionalism, and in always carrying a positive attitude. We love what we do and we are good at it. Since opening we have grown in size, and each individual member is of key value to the team and continues to be so as we continue to grow.
Soren Hojbjerg - Club and tennis Director
Soren, being a Scandinavian (from Denmark), grew up in the era of Björn Borg and Matts Vilander, who both served as his inspiration toward tennis. Soren has 8 children, which gives him a solid background in dealing with juniors. He therefore teaches all ages and from beginners to advanced players,- being a right-hander himself. PTR level 3 coach (and currently undertaking a Masters degree in tennis) he also plays active tennis in the ITF and Interclub tournaments. Soren has lived in Algarve since 1997 and has been the Director of Tennis and of the ATF Club since 2015.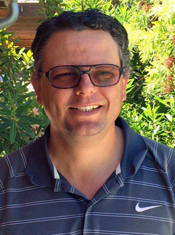 Tony Rocha - Tennis coach and clubhouse
Tony is a qualified national coach (ITF level 1) has been coaching tennis for over 20 years. In addition he now also coaches padel, having attained his qualification for level 1 national padel coach in 2015. He has been coaching for over 20 years and deals with all levels and all ages. When needed, Tony equally works at the front desk/reception dealing with matters of administration and bookings. He is an experienced player and coach.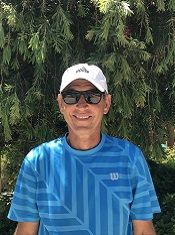 Yuriy Yudin - Tennis coach
Yuriy left the Ukraine in 2013 with a degree in Physical Culture after which he moved to Portugal. He has since been a tennis coach in various places in the Algarve, such as Vilamoura and around Almancil. Through his 20 years of coaching, Yuriy is experienced in coaching all ages and aside from teaching is still an active participant in ITF and inter-club tennis tournaments.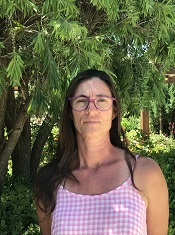 Carla Filipe Dias - Tennis coach and clubhouse
Carla worked as a teacher in Portugal for 22 years, and thereafter graduated from the Portuguese Federation of Tennis as a coach in 2014. She worked as a coach for 5 years at the Vale do Lobo Tennis Academy, and also has great experience as a receptionist. She has been with us since January 2019 and apart from being one of our excellent coaches, she serves as a welcoming face at our reception/bar.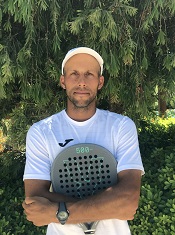 Nuno Leite - Padel and tennis coach
Nuno has a degree in sport and physical education as well as a qualification in sport coaching and personal training which he attained in Lisbon. He has always been passionate about sports, and began his training in 2009. He is a tennis coach level 1, and when padel became a big hit in Portugal in 2014 he joined as both a player and a trainer (also level 1.)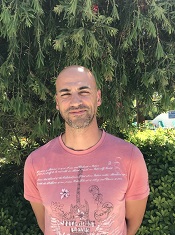 Bruno Abelho - Sports technical director and clubhouse
Bruno moved to the Algarve in 2005 and has experience in several impressive fields such as business management, teaching, and sports. He holds a degree in Physical Education and Sports as well as teaching, which he did for 10 years. He is passionate about sports, and has now been a part of ATF since 2016 as one of our tennis and padel players.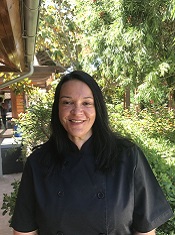 Luisa Neto - Reception and kitchen
Luisa is passionate about cooking and always has been, since even from an early age she has enjoyed cooking for family and friends. She then went on to specialise in the field of cooking and hospitality at the Escola Hoteleira in Faro. There, she had the pleasure of working with Chef Paul Whitney who served as a significant mentor to her. Since then she has had much experience in working for several restaurants until joining us in 2016.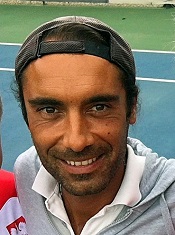 Miguel Segueira - Tennis coach
Miguel went to tennis academies in Spain and played and trained with players that you have seen on the ATP tour. At ATF, Miguel primarily trains children and juniors who are going for competition play and further tennis careers.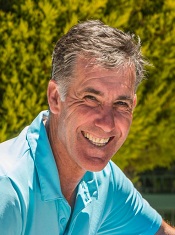 Vitor Gonçalves - Tennis coach
Vitor is an active veteran player and is ranked highly in the Portuguese Tennis Federation. Vitor is qualified to play with players of all levels but specialises in coaching competition players. Vitor also holds group sessions with fitness elements in them.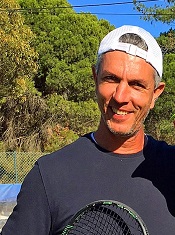 Nuno Delfino - Tennis coach
Nuno is an active veteran player and has topped all classifications in the Portuguese Tennis Federation. At ATF, Nuno helps us with various classes and coaching but specialises in working with competition players and hard-hitting guests.
Our Fitness Practitioners:
Our club offers various fitness classes throughout the day with experienced, multi-lingual professional trainers. These classes are extremely popular among our clients and serve as a great way to get fit and feel good. We offer morning, afternoon, and evening classes for all levels and ages.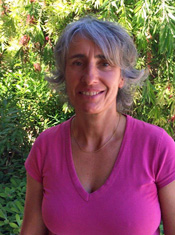 Karen - Clinical Pilates, Stretching
As a physiotherapist Karen realised very early on that "what we do is what we are" and consequently, each body shows this. She believes that those who do physical activity are not only stronger physically but also psychologically. Through pilates and stretching one impoves body awareness, muscle-skeletal strength, flexibility and alignment.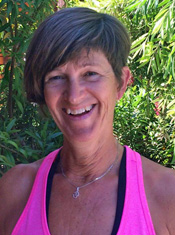 Karin - Pilates
Coming from Sweden, Karin was one of the first pilates instructors in the Algarve. Aside from pilates she is also a yoga instructor and has experience in working in the medical field, as well as that of a masseuse and a "naprapat" - a Scandinavian profession combining osteopathy and chiropractic. Her fitness classes are catered to people of all levels and she believes that pilates is "for life and for anyone." She recognises how important pilates is not just for everyday living but also for elite sportspeople.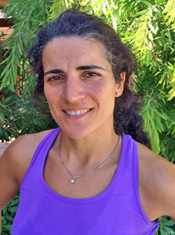 Susana Reduto - Spinning, personal training and body pump
Susana has over 15 years of experience in spinning, body pump, and personal training. She is passionate about her job and strives to help people achieve their health and fitness goals by positively influencing their lifestyles. She believes that regular daily exercise not only helps physically and mentally, but results in a longer and happier life.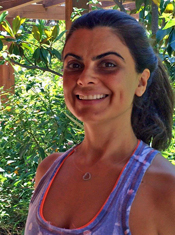 Sandra Da Mata - Pilates
Sandra has been a passionate and dedicated pilates instructor since 1999, certified by Tanzhous Schule in Düsseldorf. As a figure skating athlete from '77-'91, and a dancer at Gimnoarte Dance Academy, she had the opportunity to train with pilates instructors. She later decided to specialise in "Pilates Technique" which focuses on reinforcing the core, increasing spinal protection and expaning strength and flexibility. Alongside this she also took a course as a Personal Training and Fitness Instructor in 1994, and in 2017, she did an "Aero-pilates" course. Her ultimate goal is to help people achieve a state of well-being for both body and mind.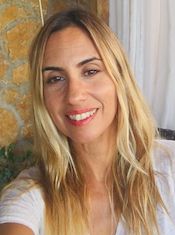 Sofia Mestre - Yoga
Sofia is a Vinyasa yoga teacher, Iyengar Yoga practicioner and student. The physical and mental health benefits that Sofia has experienced through yoga have been rewarding and life changing. She aims to bring those to another people in a safe and productive environment with sense of fun and enjoyment. The classes are dynamic but provide accessible flow with a blissful restorative element.
Our Treatment Practitioners for traditional Chinese medicine:
Traditional Chinese Medicine has been practiced for thousands of years and many swear by its effectiveness. It combines mental and spiritual healing techniques to treat patients and includes procedures such as Acupuncture, Moxibustion (burning herbs just over the top of the skin to apply heat to acupuncture points), Tui Na (Chinese therapeutic massage), Chinese Herbal Medicine, Dietary Therapy, Tai Chi and Qi Gong. If you would like to try these timeless approaches to healing contact us here at Algarve Tennis and Fitness and we will put you in direct contact with our in house specialists: Doctor Lida Wang and Peter Wu.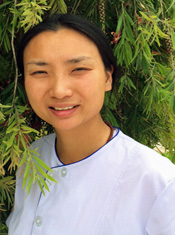 Lida Wang - Doctor in Chinese Medicine
text to follow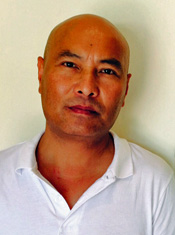 Peter Wu - Oriental Massage Therapist
text to follow